Press Releases - Riyad Capital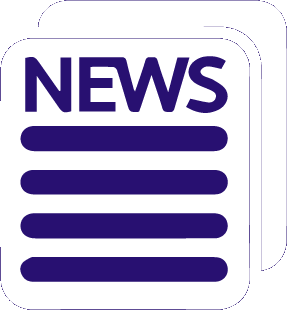 أعلنت الرياض المالية إطلاق الطرح الثالث من سلسلة صناديق التمويل صندوق الرياض للتمويل ||| بحجم مليار ريال.


تعلن شركة الرياض المالية عن موافقة هيئة السوق المالية بإعادة تشكيل مجلس إدارة الشركة برئاسة المهندس محمد عويض الجعيد ليكون تشكيل مجلس إدارة الشركة في دورته الجديدة على النحو الاتي:الأستاذ محمد عويض الجعيد (رئيس مجلس الإدارة)الأستاذ باسل محمد بن جبر (نائب رئيس مجلس الإدارة )الأستاذ طارق بن عبد الرحمن السدحان (عضو مجلس الإدارة)الأستاذ عبد الله علي العريني (عضو مجلس الإدارة) الأستاذة هنادي عبد الرحمن ال الشيخ (عضو مجلس الإدارة)الأستاذة ديمة يحيى اليحيى (عضو مجلس الإدارة)وذلك ضمن سعي الرياض المالية المستمر بتطوير أعمالها والتوسع الاستثماري من حيث قاعدة العملاء وتعزيز المبادرات الابتكارية في القطاع الاستثماري. الرياض المالية شركة رائدة في المملكة العربية السعودية مساهمة مقفلة. رأس المال المدفوع 500 مليون ريال سعودي- تعمل بموجب ترخيص من هيئة السوق المالية لممارسة أنشطة السوق المالية لتقديم خدمات التعامل وإدارة الاستثمارات وتشغيل الصناديق والترتيب والمشورة والحفظ. برقم (37-07070) وسجل تجاري رقم 1010239234. الإدارة العامة: 2414 حي الشهداء , الوحدة رقم 69 . الرياض 13241-7279، المملكة العربية السعودية.
اعلنت الرياض المالية إطلاق صندوقين عقاريين استثماريين مغلقين مع شركة المراكز العربية بقيمة 6.2 مليار ريال لغرض تطوير مركزي جوهرة الرياض وجوهرة جدة والذين تعدان من أكبر المشاريع النوعية في المملكة. ويقع مركز جوهرة الرياض في حي الرائد على أرض مساحتها ٦٢٣.٤ ألف متر مربع، فيما يقع مركز جوهرة جدة في حي المحمدية على أرض مساحتها ١٧٠.٧ ألف متر مربع.
أطلقت الرياض المالية "صندوق الرياض للتمويل"كأول صندوق استثماري فريد من نوعه يطرح في السوق المالية السعودية ويهدف إلى التمويل غير المباشر من خلال مجموعة من شركات التمويل مرخصة من قبل البنك المركزي السعودي (ساما).
Riyad Capital stated that Riyad International Real Estate I has sold Sequoia Plaza, a 370,000 square foot, three-building office complex in Arlington, Virginia (within the Washington D.C. Metro Area) for more than $200 million.
No press release available
Thank you for your response