When trading in the Kingdom, local knowledge and experience can boost return when dealing with stock, Sukuk, Exchange Traded Funds (ETFs) and bonds markets.
This is why Riyad Capital Local Brokerage Unit is equipped with a specialized, qualified and experienced team to help you boost your investments in the local market.
Operate quickly and effectively

Full trading service from answering calls to executing orders

.

Access to vital share information and prices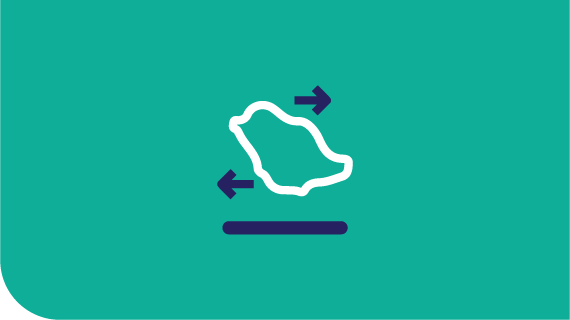 Riyad Capital Brokerage Services offer you invaluable local insights and allows you to trade in the Saudi stock market (Tadawul) directly through Riyad Capital brokers, ATMs or through Riyad Capital's e-channels.
Our experts are able to operate quickly and effectively ensuring they match your individual investment needs, and Riyad Capital's culture and mindset ensures your needs always come first in all that we do, from answering your calls to executing your orders.
As part of its services, Riyad Capital provides announcement and execution services in over-the-counter (OTC) market for unlisted companies stocks and Sukuk, and stocks of companies with accumulated losses. Clients can announce their offers and orders of those companies through Brokerage Services department and execute the deal when both parties agree.
To achieve this top class service, Riyad Capital formed a financial trading services team which includes experts with extensive experience in the local stock market.
Access to information and prices which help you make the right investment decisions

Tailored services to match your personal investment goals

Execute transactions and deals quickly with the highest level of care and confidentiality
A valid an Investment Account and Local Portfolio, or visit the nearest
Riyad Capital center
and fill the required forms for opening an Investment Account and Local Portfolio.
To open your account for Local trading services, you can use the same credentials used in Riyad Bank Online in the login page for Riyad Capital Online to start the investment account online opening, or kindly visit one of our Investment Centers after printing the below documents and fill the needed information then sign it after that
Alternatively you can call us directly on 920012299 or visit us at one of our Investment Centers; please see our list of locations.
There are no applicable fees on trading via Riyad Capital channels; however commission will be collected per transaction:
Formal Commission for Local shares trading:
Deduction of 0.155% of traded shares value will be applied as trading commission In addition to VAT
Formal Commission for Fixed-Income bonds and Sukuk:
Deducted of 0.50 % bps as trading commission for Sukuk and Bonds In addition to VAT

Deducted of 0.8 % bps to Riyad Capital as trading commission for Sukuk and Bonds In addition to VAT
Frequently Asked Questions
What are the services offered by Riyad Capital Local Brokerage?
What are the available channels that can be chosen for trade?